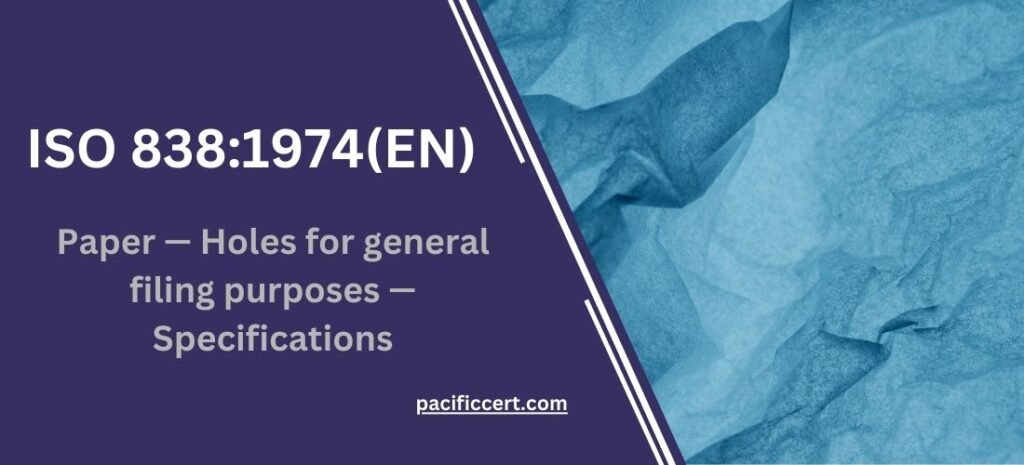 Paper — Holes for general filing purposes — Specifications
ISO 838:1974(EN) was developed by Technical Committee ISO/TC 6, they reviewed ISO Recommendation R 838 and found it suitable for transformation. ISO 838:1974 replaced ISO Recommendation R 838-1968.
The ISO 838:1974(EN) defines the dimensions, spacing, and the position of the holes made in sheets of paper or documents. In order to permit their filing in ordinary files.
ISO 838:1974 applies to sheets or documents that can be perforated in an office with a simple punch. And does not apply to sheets or documents intended for special filing systems.
If you need more support with If you need more support with ISO 838:1974 please contact us at +91-8595603096 or support@pacificcert.com
Read About: ISO 704:2009(EN)