CE Mark
CE (Conformitè Europëenne)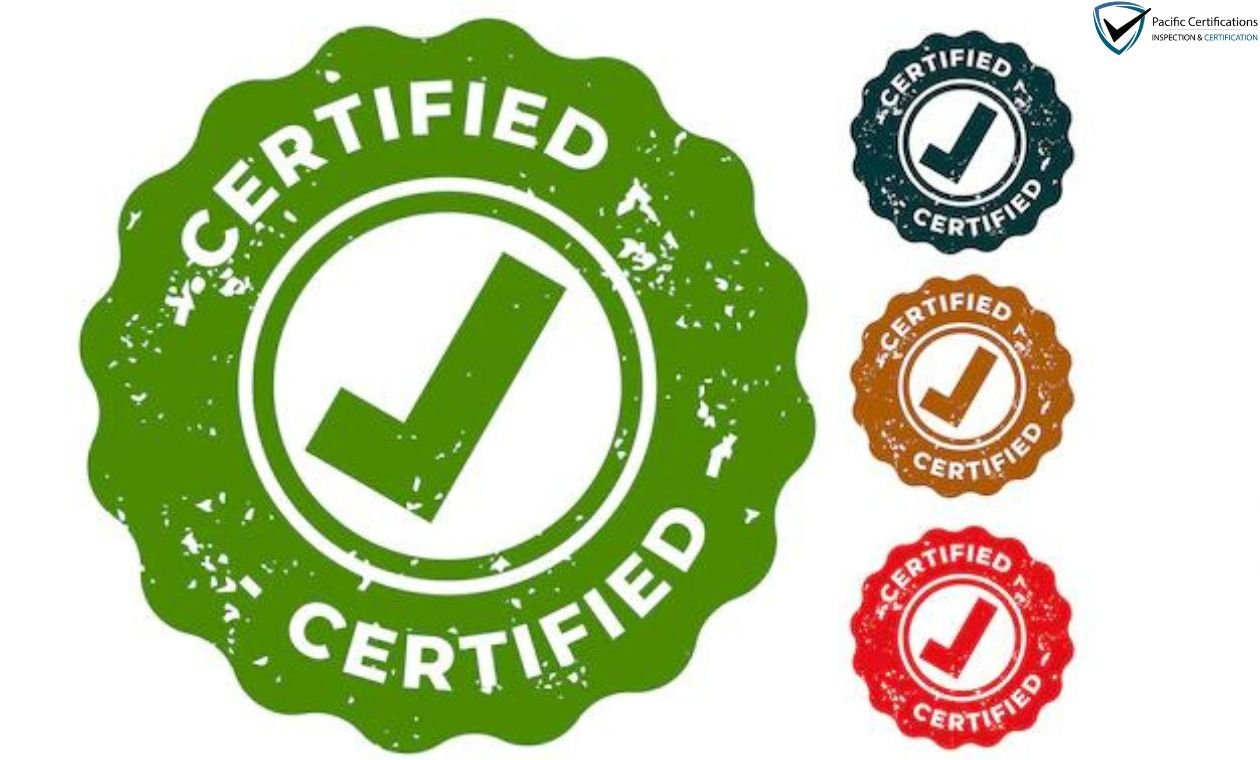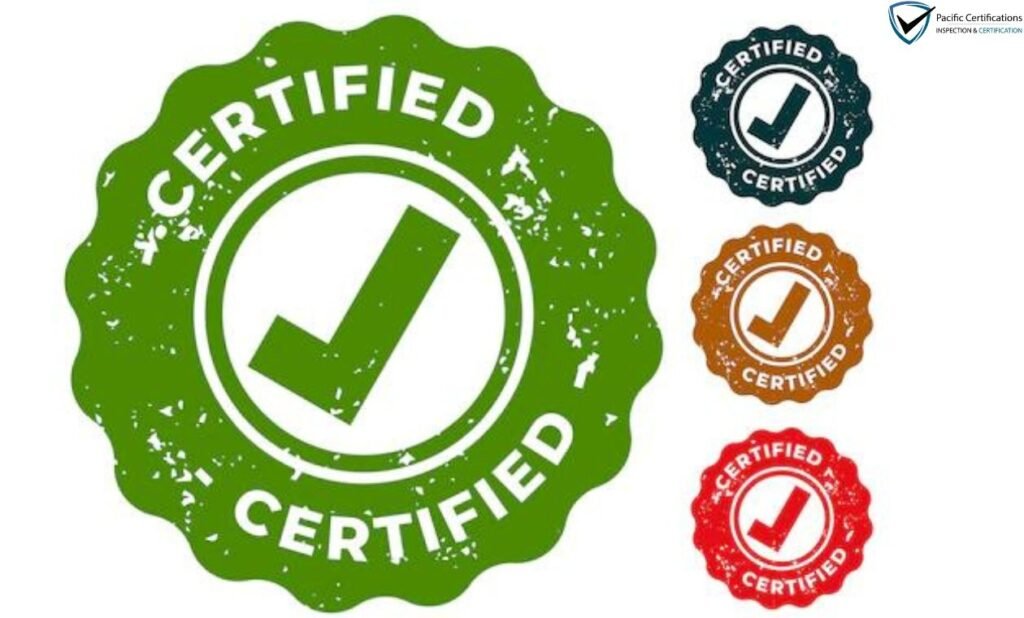 CE Mark Certification
CE Mark Certification is the international standard for testing and certification of products that meet safety and environmental requirements. It's one of the most important certifications you can have for your business, as it shows that your products are compliant with applicable regulations.
What is CE Mark?
CE Mark is a certification mark that identifies products that are compliant with the European Union Restriction of Hazardous Substances Directive (RoHS).
Products that are CE marked can be sold in the European Union without fear of violating environmental or safety regulations.
To receive CE Mark certification, a product must meet a number of requirements, including being free of hazardous materials and meeting certain safety standards.
CE Mark is an important symbol of quality and safety for products made in the European Union.
What is CE Mark Certification?
CE Mark Certification is a certification from the European Union that indicates that a product has met certain safety and environmental standards. CE Mark Certification is mandatory for most products that are sold in the European Union.
What is CE, certificate of compliance?
CE stands for Certificate of Compliance. This certification is given to products that meet certain performance and environmental standards.
Products that are certified as CE must meet specific safety requirements and must be free from harmful chemicals. In addition, the product must also be resistant to physical and chemical damage.
To receive CE certification, a product must be tested in accordance with internationally accepted standards. The certification process can take several months to complete.
If you are selling a product that is certified as CE, make sure to include this information on the packaging and labels. Your customers will appreciate knowing that they are using a safe product.
What are the types of CE Marking?
There are basically three types of CE Marking: global, regional, and national.
Global CE Marking is the most common and applies to products sold throughout the world. Regional CE Marking is typically used for products that are intended for use in specific geographic regions, such as Europe or Asia. National CE Marking is typically reserved for products that are meant for use in specific countries only, such as China or Japan.
What is a notified and non notified body for CE Mark Certification?
A notified body is an organization that has been formally notified by the European Union (EU) of its intention to become a CE Marking Body. A non-notified body is an organization not formally notified by the EU of its intention to become a CE Marking Body.
CE Mark Certification for Medical devices & face masks
Medical devices have been part of human life for centuries, and with the ever-growing medical world, there is a need for better and more reliable medical technology. One of the ways to ensure that medical devices are safe and effective is through the use of CE Mark certification. CE Mark certification is a program that ensures that medical devices meet certain safety and performance requirements. Devices that have met the requirements can display the CE Mark logo. The benefits of displaying this logo include increased trust from consumers, as well as increased sales potential.
Medical devices can be manufactured anywhere in the world, but they must meet certain safety and performance requirements in order to be certified under the CE Mark program. These requirements include having been tested for compliance with international standards such as ISO 13485, which is an internationally recognized standard for testing medical devices. In addition, all medical device manufacturing processes must be documented and verified to ensure they comply with defined manufacturing processes. Finally, all devices must be registered with the European Union's (EU) Agency for Medical Devices and Radiological Health (EMDRAH) before they can be marketed in Europe.
The benefits of displaying the CE Mark logo are many. Chief among these benefits is increased
CE Mark Certification for Electrical devices & Electronic Equipment
Electric devices are becoming increasingly popular, not only because they're convenient, but also because they're environmentally friendly. However, these devices must meet certain safety and compliance requirements in order to be sold in the United States.
One such requirement is certification by the China Electrical and Mechanical Engineering Technology Certification Center (CEMTC). CEMTC is an authorized testing and certification body for electrical and mechanical products, including CE Mark certification. CE Mark is a trademark of the European Union and indicates that a product has met specific safety and quality requirements.
If your product meets the requirements for CE Mark certification, you can use the logo to show that your device has been tested and approved. As a result, you'll be able to sell your product with confidence, knowing that it meets safety and quality standards.
What's the process of CE Certification?
CE certification is a process by which a product or service can be verified as meeting certain safety and quality requirements. The process of CE certification typically starts with the development of a product specification. This document outlines the specific safety and quality requirements that the product must meet. Next, an accredited testing lab must test the product to verify that it meets the specification. If the product fails to pass the test, then the manufacturer must make necessary changes to the product. Finally, the certified product must be re-tested and, if necessary, re-certified by an accredited testing lab.
CE Directives & categories your product falls into:-
1
Radio equipment directive (RED)
2014
53
EU
2
Low voltage directive (LVD)
2014
35
EU
3
Electromagnetic compatibility directive (EMC)
2014
30
EU
4
Medical devices directive (MDD)
2007
47
EC
5
Directive on active implantable devices (AIMD)
90
385
EEC
6
In vitro diagnostic medical devices directive (INVMD)
98
79
EC
7
Machine directive (MD)
2006
42
EC
8
Directive on the restriction of the use of certain hazardous substances (RoHS)
2006
42
EC
9
Waste electrical and electronic equipment directive (WEEE)
2012
19
EU
10
Batteries directive (BATTERY)
2006
66
EC
11
Equipment directive for potentially explosive atmospheres (ATEX)
2014
34
EU
12
EcoDesign requirements directive for energy-related products (ECODESIGN)
2009
125
EU
13
Directive on the labeling of energy-related products (LERP)
2010
30
EU
14
Directive on packaging and packaging waste (WASTE)
2015
720
15
General product safety directive (GPSD)
2001
425
EU
16
Personal protective equipment directive (PPE)
2016
425
EU
17
Toy safety directive (TOY)
2009
48
EC
18
Directive on explosives for civil use (ECU)
2014
25
EU
19
Pyrotechnic substances directive (PTA)
2013
29
EU
20
Measuring instruments directive (MID)
2014
32
EU
21
Non-automatic weighing instruments directive (NAWI)
2014
31
EU
22
Ropeway installation directive (CWI)
2016
424
23
Safety components for lifts and elevators (LIFTS)
2014
33
EU
24
Directive for simple pressure vessels (SPVD)
2014
29
EU
Determining YOUR PATH TO MARKET IN EUROPE
The European Union has a similar product classification system
Class I
Class II a
Class II b
Class III
What are the requirements to obtain the CE Mark Certification?
Find the CE directive(s) that apply to your product
Know the essential requirements for your product
Determine if you need third-party certification
Assess product conformity
Create and maintain technical documentation
Declaration of Conformity & affixing the CE Mark
To obtain the CE Mark Certification, a product must meet all of the following requirements:
1. The product must be in compliance with applicable safety and health regulations.
2. The product must be free of any defects that could cause injury or death.
3. The product must have been designed and manufactured in a manner that complies with the essential requirements of the CE Marking standard.
Documents required for CE Certification
The documents required for CE Certification depend on the type of product or service being certified. In general, however, the following documents are typically required:
Product specification document
2. Technical documentation, Technical file of the product
3. Test plan
4. Operating instructions
5. Training manual
6. Certificate of conformity
7. Certificate of verification
Benefits of CE Marking
A CE Mark is a voluntary global standard used to certify that a product meets specific safety and environmental requirements. By applying for and receiving a CE Mark, manufacturers can ensure that their products are safe for use and meet the highest environmental and safety standards.
Some of the benefits of CE Marking include:
– Increased consumer confidence in product safety
– Guaranteed compliance with safety and environmental requirements
– Improved communication between customers and manufacturers
If you need more support with CE certification, please contact us at +91-8595603096 or support@pacificcert.com