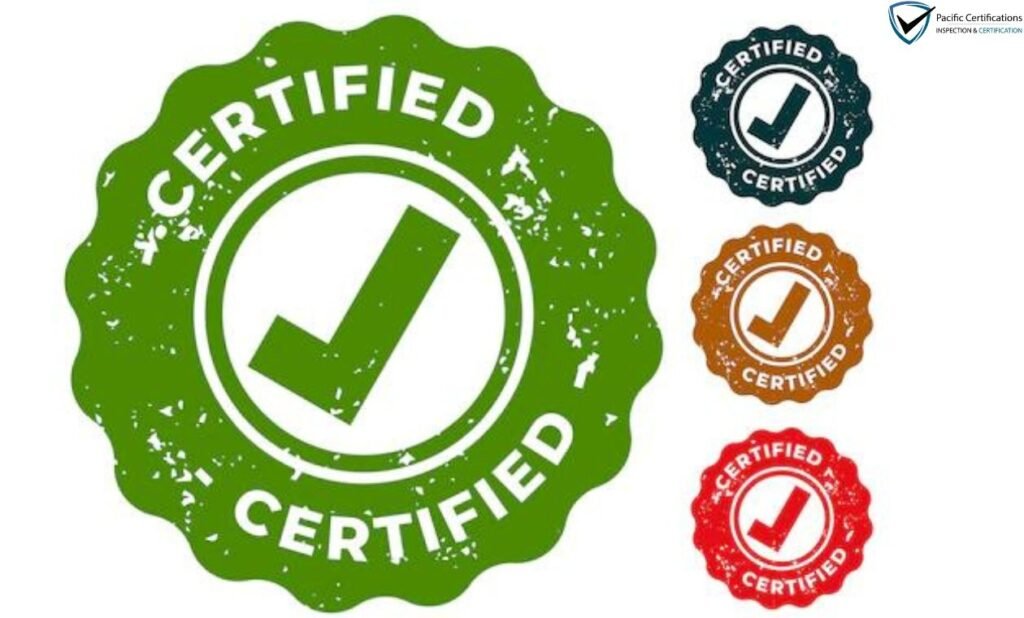 ISO Certifications for Education Sector
ISO certifications offer numerous benefits to the education sector, including enhanced quality of education, increased stakeholder confidence, improved organizational efficiency, regulatory compliance, effective risk management, enhanced reputation, better student experience, and international recognition. These certifications contribute to the overall success, competitiveness, and continuous improvement of educational institutions, ensuring they provide a high standard of education and meet the evolving needs of students and stakeholders.
Some ISO standards and certifications that can be applicable and beneficial to educational institutions:
ISO 9001:2015 – Quality Management Systems: ISO 9001 is a widely recognized standard applicable to organizations in various industries, including educational institutions. This certification focuses on implementing effective quality management systems, meeting customer requirements, and continuously improving processes. ISO 9001 certification can help educational institutions enhance their administrative processes, curriculum development, student services, and overall quality of education.
ISO/IEC 27001:2013 – Information Security Management Systems: ISO/IEC 27001 provides guidelines for establishing and maintaining information security management systems. In the context of educational institutions, this certification is relevant for protecting sensitive student and staff information, managing cyber security risks. And ensuring the confidentiality, integrity, and availability of data.
ISO 14001:2015 – Environmental Management Systems: ISO 14001 focuses on environmental management and sustainability practices. While primarily applicable to organizations involved in manufacturing or resource-intensive industries, educational institutions can also pursue this certification to demonstrate their commitment to environmental responsibility. ISO 14001 certification can help educational institutions establish sustainable practices, reduce environmental impacts. And promote environmental awareness among students and staff.
ISO 21001:2018 – Educational Organizations Management Systems: ISO 21001 is a specific standard developed for educational organizations. It provides guidelines for establishing effective management systems to improve the quality of education and meet the needs of learners and other stakeholders. Therefore, ISO 21001 certification focuses on enhancing the educational experience, ensuring learner satisfaction, and continuous improvement in educational processes.
ISO certifications are voluntary and organizations in the education sector can choose the certifications that align with their objectives, requirements, and priorities. Additionally, there may be other industry-specific certifications or standards applicable to certain aspects of the education sector. Such as certifications related to distance learning or online education.
Educational institutions should assess their specific needs, regulatory requirements, and stakeholder expectations to determine the most relevant ISO certifications to pursue. These certifications can help educational institutions enhance their operations, improve quality, protect information, promote sustainability. Also, provide assurance to students, and parents, and other stakeholders about their commitment to excellence in education.
Benefits of ISO Certifications for Education Sector
Enhanced Quality of Education: ISO certifications, such as ISO 9001 and ISO 21001, focus on establishing and maintaining effective quality management systems in educational institutions. So, These certifications help institutions improve their processes, curriculum development, teaching methodologies, and student services, leading to enhanced quality of education. Also, better learning outcomes for students.
Increased Stakeholder Confidence: ISO certifications provide assurance to students, parents, and other stakeholders about the quality and reliability of education provided by the institution. Certification demonstrates the institution's commitment to following internationally recognized standards and best practices, building trust and confidence in its programs and services.
Improved Organizational Efficiency: ISO certifications promote the adoption of standardized processes, continuous improvement, and efficient resource management. By implementing streamlined administrative procedures, educational institutions can enhance operational efficiency. Also, reduce waste, optimize resource allocation, and improve overall organizational performance.
Compliance with Regulatory Requirements: ISO certifications help educational institutions meet regulatory requirements and guidelines set by education authorities. So, Compliance with ISO standards can facilitate regulatory inspections and audits, demonstrating the institution's commitment to meeting industry-specific regulations. And ensuring a high standard of education.
Effective Risk Management: ISO certifications emphasize risk management principles and practices. Educational institutions can identify and mitigate potential risks. Such as health and safety hazards, cyber security threats, or data breaches. By implementing appropriate risk management processes. This helps safeguard students, staff, and the institution itself from adverse events and ensures the continuity of educational operations.
Enhanced Reputation and Competitive Advantage: ISO certifications can differentiate an educational institution from its competitors. Certified institutions are perceived as being committed to quality, continuous improvement, and meeting international standards. This enhances the institution's reputation, attracts prospective students and parents. Also, provides a competitive advantage in the education market.
Enhanced Student Experience and Satisfaction: ISO certifications encourage educational institutions to focus on meeting student needs and expectations. So, By implementing quality management systems and continuous improvement practices, institutions can enhance the student experience, and improve student satisfaction. Also, better cater to the diverse learning requirements of students.
International Recognition and Global Opportunities: ISO certifications are globally recognized and respected. Educational institutions with ISO certifications have a greater chance of being recognized internationally, attracting students and partnerships from around the world. Therefore, ISO certifications can also open doors to collaborations with other institutions, research opportunities, and participation in international education programs.
Pacific Certifications is accredited by ABIS, Click here to contact us and find our which ISO certification suits for your business or get in touch with us at +91-8595603096 or support@pacificcert.com
We have professional who work 24×7 who have been serving Education Sector across the world. We offer a fair and cost effective route to ISO Certification. And our experts can guide you on the most suitable and beneficial standard for you business. .
Suggested Certifications –