ISO 45001:2018
What is ISO 45001:2018? (OH&S)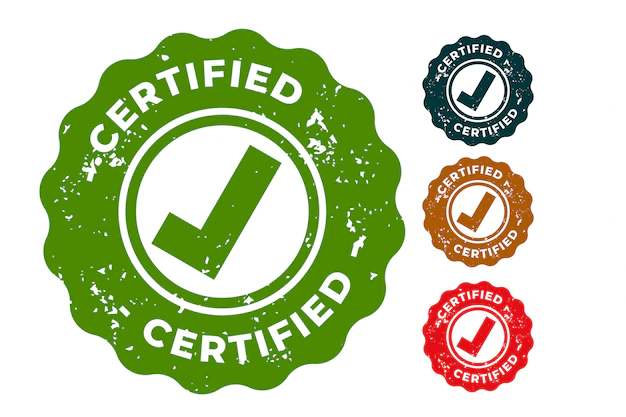 ISO 45001 is an International Standard that defines the requirements of the Health and Safety Management System (OH&S), guided by its implementation, to enable the organization to improve the effectiveness of OH&S in preventing injury and illness. According to the International Labor Organization, more than 7,600 people die from work-related accidents or illnesses on a daily basis. That is why the ISO committee of occupational health and safety professionals has begun work on developing an International Standard capable of saving about three million people each year. Built in the same way as other ISO management systems, this approach will be recognized by users of standards such as ISO 14001 or ISO 9001. ISO 45001 builds on the success of previous world standards in this area such as OHSAS 18001, International Labor Organization's Guidelines ILO-OSH, various national standards and standards and international ILO staff meetings.
ISO 45001 requirements:
Gap analysis:- Conduct a gap analysis and establish a development plan to align current OHSMS processes with the new organizational structure and sub-themes. Particular emphasis should be given on exploring how new themes can be incorporated into the following OHSMS areas: Context, Leadership and Performance Management, Planning, and Performance. Requirements and Expectations of Interested Groups – Identify interested organizations, and their impact on the organization and its dependence on those interested parties. Interested groups have a greater influence on the scope and requirements of OHSMS than at OHSAS 18001.

Risk and Opportunity Assessment:- Establish a risk and opportunity assessment process to prioritize how OHS issues will be addressed. Ideally, this should be done in conjunction with the revised risk assessment / assessment process.

Change Management:- Establish change management process to ensure that the organization maintains an acceptable level of risk when changes occur in machinery, processes, products, personnel, etc., as well as to ensure that transformation goals are achieved.

Shopping Engagement:- Increase engagement with service partners to improve OHS management practices. Evaluate how such involvement can help to address the total cost of purchasing assets within a new level.

Leadership Assessment:- Examine internal policies and practices to ensure that senior management is accountable for the visible support of the OHSMS, and take responsibility, reporting, and authority to ensure its success. This assessment should also include ensuring that the objectives of the OHSMS are incorporated into the organisation's strategic and decision-making processes.
Advantages of ISO 45001:2018 Certification:
It sets your business as industry leaders By applying the highest standards of health and safety at work, your organization will be considered a high-profile business, and internationally recognized. It is a standard of excellence known worldwide and will help to distinguish you from competitors.
It builds trust By showing that you are actively working for the continuous improvement of your employees' ethics, safety and performance, it will build people's trust and hold you accountable to the community for the well-being of your employees. Openness and improving your social commitment can have a huge impact on the community, your future employees and customers who will see your business.
Consistency means efficiency ISO 45001 creates an organization built on excellent performance. This is reflected throughout the company and sets the risk management standard
Reduces insurance premiums By simply using ISO 45001, it offers a platform to attract lower insurance premiums as it proves that the organization is working hard to manage and protect its employees.
Improves the safety of the individual and the organization ISO 45001 is widely expected by the global business community because it addresses personal health and safety risks to any person through any process or equipment in the organization. This has to do with their mental health and their physical safety at work.
Improves administrative oversight This particular ISO ensures accountability and ownership for security personnel or senior management. With the involvement of senior leadership and a clearly linked risk identification process, employee health and employee safety are improved over time. Have more questions about ISO 45001? Here's what you need to know
Risk prevention and risk assessment Using ISO 45001 helps your organization prevent accidents rather than counteract them once they have been discovered by others. The internal audit system provides an 'early warning system' to help you identify potential health and safety threats.
Increases investment (ROI) There are various ways ISO 45001 will provide the ROI of your organization. With the use of ISO 45001, the efficiency of your employees is improved, and workplace injuries are reduced. This means that your production levels can be greatly improved across the board. This general product development and employee safety can have a positive impact on your organization's insurance premiums. The result is that work-related insurance claims decrease and improve business insurance costs.
Focus on work Focus on employees' physical and mental well-being at work as opposed to quality management of the programs and tools used. This is an important factor to consider when applying for ISO 45001 in your organization, as it improves employee morale, which has a significant impact on employee turnover rates and retention rates.
Dealing with risks and opportunities Basically, it faces risks and opportunities and OHSAS 18001 and previous standards primarily deal with risks presented by the organization. There are many benefits to using ISO 45001 in your business processes. Ultimately, an effective management system that aims to reduce occupational health and safety risks that puts employee health protection at the forefront of all processes and planning
What is the difference between Ohsas 18001 and ISO 45001?
ISO 45001: 2018 focuses exclusively on the organization's health and safety management system. Published in March 2018, this standard works to eliminate the risk of any occupational disease and injury. It also follows the structure of ISO 14001: 2015 and ISO 9001: 2015, to make it easier to integrate these standards into any organization once it has already obtained the ISO 45001: 2018 certificate.
This ISO standard is based on OHSAS 18001 which also focuses on OH & S testing. Organizations that have already received the BS OHSAS 18001 certificate can easily move to ISO 45001 by March 2021. Although ISO 45001: 2018 is based primarily on OHSAS 18001, there is another difference between the two standards. The now defunct OHSAS 18001 has focused on managing occupational health and safety risks and related problems. However, ISO 45001 is very focused on the interaction between the workplace and the organization. This helps to reduce or eliminate the chance of any risk.
The new standard of ISO 45001: 2018 is process-based certification while the OHSAS 18001 old process-based certificate. The first focuses more on why an accident occurred rather than on the solution alone. The OHSAS 18001 is not as powerful, but the new ISO 45001 is just right. In addition to looking at all the OH&S issues of any organization, it also gives them the much-needed confidence in security management to be more productive and have a better working environment for all employees. The OHSAS 18001 certificate focuses on the operational risk of any organization while the ISO 45001 focuses on both risks and opportunities.
In doing so, it not only eliminates the possibility of future accidents but also provides opportunities to improve the overall level of safety. OHSAS 18001 has never included the views of the relevant organizations of any organization. However, the new ISO 45001: 2018 contains all the features. With that inclusion, it not only builds the participation of all parties but also creates a better working environment.
Suggusted Certifications –