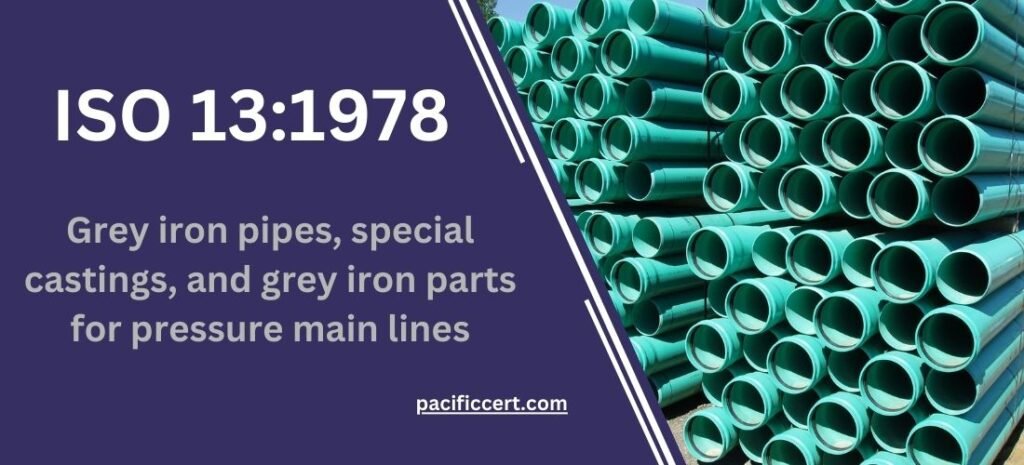 Grey iron pipes, special castings, and grey iron parts for pressure main lines
ISO 13:1978 specifies the properties of the pipes, special castings, and parts manufactured by any one of the following processes: centrifugal casting in metal or sand molds; vertical casting in sand molds. ISO 13:1978 applies to products with sockets, spigots, or flanges defined by this standard.
Therefore, ISO 13: 1978 does not apply to the downpipes and their specials used in the building industry.
This standard has been withdrawn.
For more support please contact us at +91-8595603096 or send us an email at support@pacificcert.com
Read About: ISO 11:1987