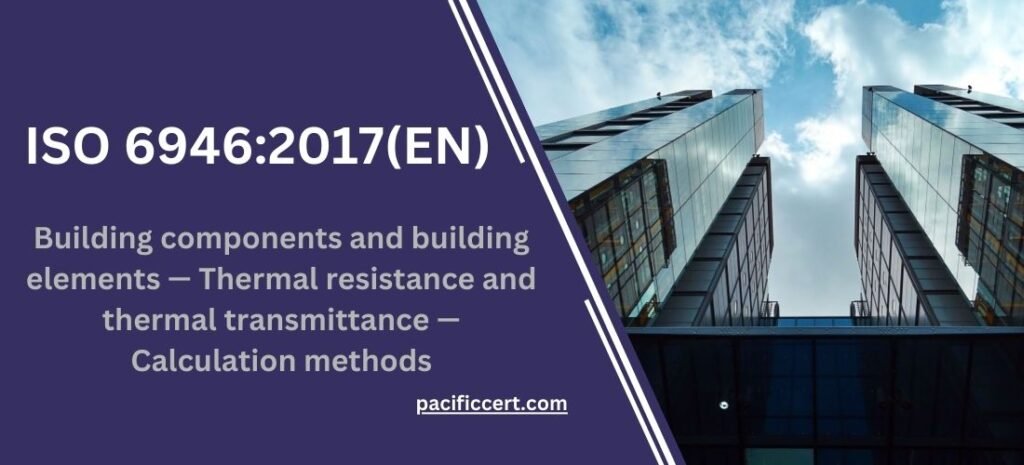 Building components and building elements — Thermal resistance and thermal transmittance — Calculation methods
ISO 6946 was created by the ISO Technical Committee ISO/TC 163, Thermal performance and energy use in the built environment, Subcommittee SC 2, Calculation methods, in collaboration with the European Committee for Standardization (CEN) Technical Committee CEN/TC 89, Thermal performance of buildings and building components, in accordance with the Agreement on technical cooperation between ISO and CEN (Vienna Agreement).
ISO 6946:2017(EN) is the third edition which cancels and replaces the second edition (ISO 6946:2007)
The ISO 6946:2017 provides the method of calculation of the thermal resistance and thermal transmittance of building components and building elements. Excluding doors, windows and other glazed units, curtain walling, components which involve heat transfer to the ground. And components through which air is designed to permeate.
The calculation method is based on the appropriate design thermal conductivities or design thermal resistances of the materials and products for the application concerned.
The method applies to components and elements consisting of thermally homogeneous layers (which can include air layers).
ISO 6946:2017(EN) also provides an approximate method that can be used for elements containing inhomogeneous layers. Including the effect of metal fasteners, by means of a correction term given in the standard. Other cases where insulation is bridged by metal are outside the scope of ISO 6946:2017
If you need more support with ISO 6946:2017, please contact us at +91-8595603096 or support@pacificcert.com
Read About: ISO 5800:1987(EN)