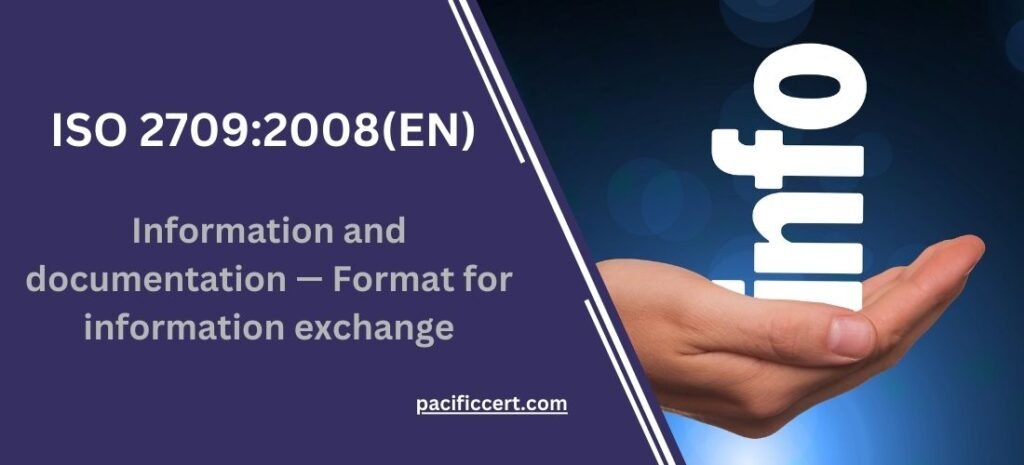 Information and documentation — Format for information exchange
Technical Committee ISO/TC 46, Information and documentation, Subcommittee SC 4, Technical interoperability, created ISO 2709.
The third version (ISO 2709:1996) has been technically altered to include a specification for the usage of ISO/IEC 10646 utilizing 8-bit Unicode Transformation Format (UTF-8) encoding, and the fourth edition (ISO 2709:2008) cancels and replaces it. Consequently, octets rather than characters are used to specify lengths.
The requirements for a generic interchange format are outlined in ISO 2709:2008(EN). This format will hold records describing all types of material capable of bibliographic description. As well as other information.
As these standards are the features of an implementation format, it does not specify the length or content of individual entries or give any definition to tags, indications, or identifiers.
While not intended for use as a processing format within systems, ISO 2709:2008(EN) provides a generalised structure, a framework created specifically for communications between data processing systems.
If you need more support with ISO 2709:2008, please contact us at +91-8595603096 or support@pacificcert.com
Read About: ISO 2: 1973